Habits are not a finish line to cross but a lifestyle to live. -James Clear
It is so easy to overestimate the importance of one defining moment and underestimate the value of making small improvements daily.  And we often call that moment an overnight success whereas the hard work by done the person is not visible to anyone. The same goes with habits. Habits are the Compound interest of self-improvement. Getting 1% better every day counts for a lot in the long run.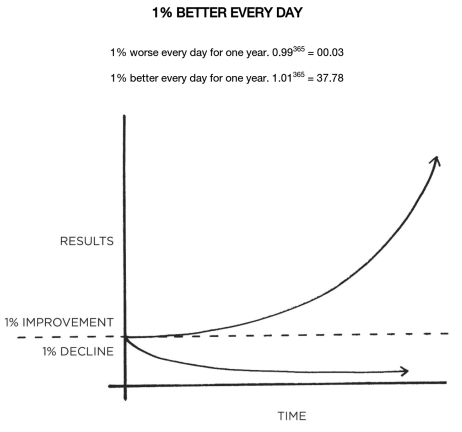 This can be a difficult concept to appreciate in daily life. If you go to the gym three days in a row, you're still out of shape. We make a few changes, but the results never seem to come quickly and so we slide back into our previous routines. Unfortunately, the slow pace of transformation also makes it is easy to let a bad habit slide. If you eat an unhealthy meal, the scale doesn't move much.
Habits serve us by conserving mental energy. By forming a habit, the brain frees itself to do other things by avoiding active deliberation.
You do not rise to the level of your goals. You fall to the level of your system.